Lead Partner
Guardant Health is a pioneer in non-invasive cancer diagnostics, addressing challenges across the cancer care continuum. The company has raised more than $200 million from leading venture capital firms and in 2014 launched Guardant360, the first comprehensive liquid biopsy for clinical use. Guardant Health is improving therapy selection for advanced cancer patients across the globe using its proprietary cell-free circulating tumor DNA NGS platform. Guardant Health is partnered with biopharmaceutical companies to prospectively screen patients for trial enrollment, develop companion diagnostics to support clinical adoption, and use retrospective analysis for early insights into patient response and tumor evolution, as well as accelerate the development of new therapies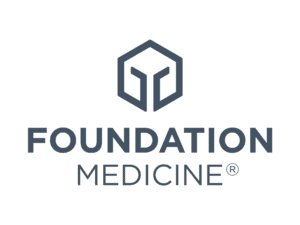 Program & Panel Partner
We are committed to advancing patient care by offering a proven portfolio of comprehensive genomic profiling products that help physicians make more informed care decisions. Through constant innovation in molecular insights, we are dedicated to working with our partners to deliver breakthroughs that improve outcomes for more individuals living with cancer and bringing them to routine cancer care every day. That's why we foster a collaborative culture that motivates us to do our best work and be a partner in every patient's journey. Our approach offers not just test results, but the highest quality insights that can help doctors match patients to more treatment options and help accelerate the development of new therapies.

Program Partner
Epic Sciences, Inc. is developing novel diagnostics to personalize and advance the treatment and management of cancer. Epic Sciences' mission is to enable the rapid and noninvasive detection of genetic and molecular changes in cancer throughout a patient's journey. The company was founded on a powerful platform to identify and characterize rare cells, including circulating tumor cells. Epic Sciences has partnered with Genomic Health to commercialize the Oncotype DX AR-V7 Nucleus Detect test, which helps with therapeutic decisions between taxane chemotherapy or androgen-directed therapeutics in metastatic castrate-resistant prostate cancer.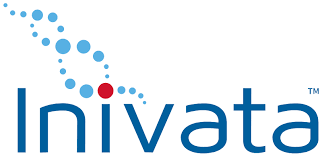 Program Partner
Inivata is a leader in liquid biopsy. Its InVision® platform unlocks essential genomic information from a simple blood draw to guide and personalize cancer treatment, monitor response and detect relapse. Inivata's technology is based on pioneering research from the Cancer Research UK Cambridge Institute, University of Cambridge. Its lead product, InVisionFirst®-Lung is commercially available and offers best-in-class sensitivity and turnaround, providing molecular insights that enable clinicians to make more informed treatment decisions for advanced NSCLC patients. Inivata is partnering with pharmaceutical, biotechnology companies and commercial partners in a range of early and late stage cancer development programs. The Company has a CLIA certified, CAP accredited laboratory in Research Triangle Park, NC and R&D laboratories in Cambridge, UK.


Program Partner
Natera in cell-free DNA testing. The mission of the company is to change the management of disease worldwide with a focus on women's health, oncology, and organ health. Natera operates an ISO13485- certified and CAP-accredited laboratory certified under the Clinical Laboratory Improvement Amendments (CLIA) in San Carlos, California. It offers proprietary genetic testing services to inform obstetricians, transplant physicians, oncologists, and cancer researchers, including biopharmaceutical companies, and genetic laboratories through its cloud-based software platform.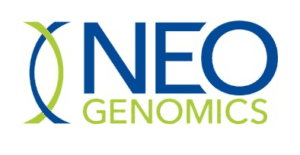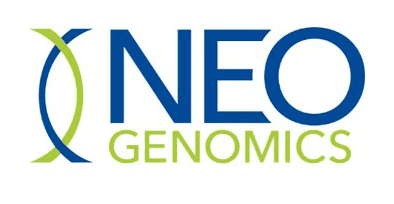 Program Partner
NeoGenomics is a premier cancer diagnostics and pharma services company serving oncologists, pathologists, pharmaceutical companies, academic centers, and others with innovative diagnostic, prognostic and predictive testing. Our vision embodies uncompromising quality, exceptional service, and innovative solutions. We have a network of CAP-accredited, CLIA-licensed facilities across the U.S., but work hard to maintain easy access and all the efficiencies of a smaller operation.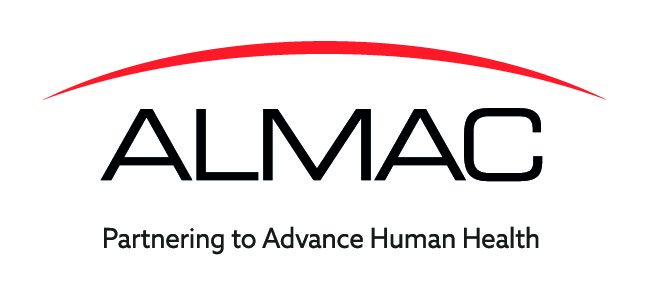 Program Partner
Almac Diagnostic Services is a stratified medicine company specialising in biomarker driven clinical trials. Our diagnostic experience spans oncology, immunology, CNS and infective diseases. Our global laboratories based in the UK and US, offer tailored solutions from discovery to commercialisation: Biomarker discovery. Custom assay development & validation. DNA and RNA panel solutions. Flexible CDx development & commercialisation. Expert regulatory support. Bioinformatics & software development. Your Clinical Trial Diagnostic Partner.

Spotlight Partner
Biodesix® is an experienced partner in the field of blood-based molecular diagnostic testing. Our comprehensive diagnostic testing capabilities help our partners decipher the complexity of cancer by interpreting genomic and proteomic information from both tumor biology and the patient's immune response. Biodesix enables our partners throughout the discovery, development and commercialization of personalized diagnostics to support new therapies with companion diagnostic strategies.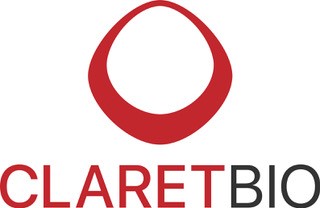 Exhibition Partner
Claret Bioscience LLC, builds tools for improved precision oncology by developing novel next-generation sequencing (NGS) approaches for a deeper understanding of cell-free DNA fragmentomics . Their unique library preparation technologies SRSLY and XACTLY capture and encode native DNA termini information and other features of cfDNA fragmentation that are lost in traditional NGS methods. ClaretBio's mission is to enhance the quality of DNA sequencing data obtained from highly degraded, low yield samples and provide tools for accurate disease profiling using DNA fragmentomics.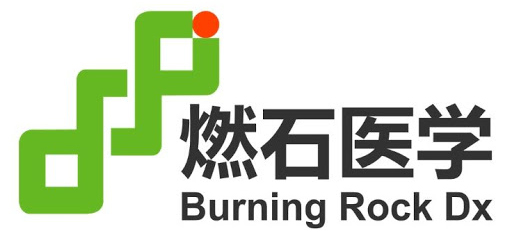 Meeting Partner
Burning Rock Dx specializes in next-generation sequencing diagnostics solutions for precision medicine in oncology. With the unique capability and experience in global trials, we are looking for partnerships to advance the field of companion diagnostics in order to achieve better patient outcomes.