Lead Partner
Guardant Health is a pioneer in non-invasive cancer diagnostics, addressing challenges across the cancer care continuum. The company has raised more than $200 million from leading venture capital firms and in 2014 launched Guardant360, the first comprehensive liquid biopsy for clinical use. Guardant Health is improving therapy selection for advanced cancer patients across the globe using its proprietary cell-free circulating tumor DNA NGS platform. Guardant Health is partnered with biopharmaceutical companies to prospectively screen patients for trial enrollment, develop companion diagnostics to support clinical adoption, and use retrospective analysis for early insights into patient response and tumor evolution, as well as accelerate the development of new therapies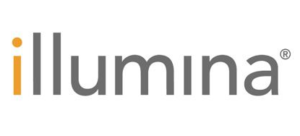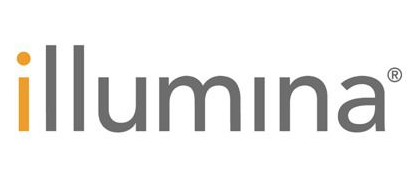 Expertise Partner
At Illumina, our goal is to apply innovative technologies and revolutionary assays to the analysis of genetic variation and function, making studies possible that were not even imaginable just a few years ago. These studies will help make the realization of personalized medicine possible. With such rapid advances in technology taking place, it is mission critical to have solutions that are not only innovative, but flexible, scalable, and complete with industry-leading support and service. As a global company that places high value on collaborative interactions, rapid delivery of solutions, and prioritizing the needs of its customers, we strive to meet this challenge. Illumina's innovative, array-based solutions for DNA, RNA, and protein analysis serve as tools for disease research, drug development, and the development of molecular tests in the clinic.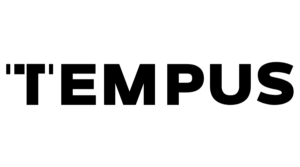 Expertise Partner
Tempus is making precision medicine a reality through the power and promise of data and artificial intelligence. Tempus offers companion diagnostic development across our portfolio of assays, leveraging a broad-panel, universal platform used by thousands of oncologists globally. These assays can each incorporate multiple companion diagnostic markers, providing value across biopharma portfolios.

Program Partner
Inivata is a leader in liquid biopsy. Its InVision® platform unlocks essential genomic information from a simple blood draw to guide and personalize cancer treatment, monitor response and detect relapse. Inivata's technology is based on pioneering research from the Cancer Research UK Cambridge Institute, University of Cambridge. Its lead product, InVisionFirst®-Lung is commercially available and offers best-in-class sensitivity and turnaround, providing molecular insights that enable clinicians to make more informed treatment decisions for advanced NSCLC patients. Inivata is partnering with pharmaceutical, biotechnology companies and commercial partners in a range of early and late stage cancer development programs. The Company has a CLIA certified, CAP accredited laboratory in Research Triangle Park, NC and R&D laboratories in Cambridge, UK.

Program Partner
Epic Sciences, Inc. is developing novel diagnostics to personalize and advance the treatment and management of cancer. Epic Sciences' mission is to enable the rapid and noninvasive detection of genetic and molecular changes in cancer throughout a patient's journey. The company was founded on a powerful platform to identify and characterize rare cells, including circulating tumor cells. Epic Sciences has partnered with Genomic Health to commercialize the Oncotype DX AR-V7 Nucleus Detect test, which helps with therapeutic decisions between taxane chemotherapy or androgen-directed therapeutics in metastatic castrate-resistant prostate cancer.


Program Partner
Natera has developed Signatera, a personalized ctDNA test for molecular residual disease (MRD) detection and recurrence monitoring in patients previously diagnosed with cancer. Signatera's tumor-informed assay is optimized to detect low levels of ctDNA with high accuracy in identifying MRD and predicting recurrence with longer lead times. Signatera has been clinically validated in multiple cancer types. The test is available for clinical and research use, has been designated by the FDA as a Breakthrough Device, received CE mark. Look deeper at: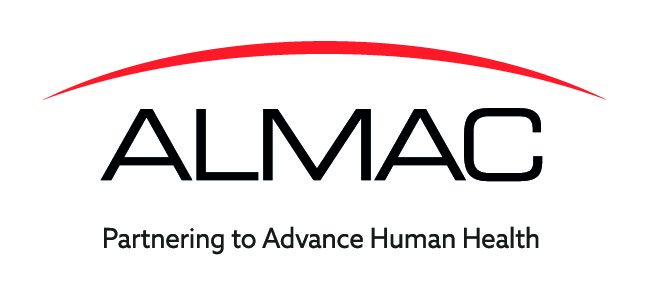 Program Partner
Almac Diagnostic Services is a stratified medicine company specialising in biomarker driven clinical trials. Our diagnostic experience spans oncology, immunology, CNS and infective diseases. Our global laboratories based in the UK and US, offer tailored solutions from discovery to commercialisation: Biomarker discovery. Custom assay development & validation. DNA and RNA panel solutions. Flexible CDx development & commercialisation. Expert regulatory support. Bioinformatics & software development. Your Clinical Trial Diagnostic Partner.

Program Partner
Stilla Technologies is a Paris-based European Biotechnology company that focuses on accelerating the development of next-generation genetic tests by providing a ground-breaking and flexible digital PCR (dPCR) solution: the naica® system.
Taking advantage of cutting-edge microfluidic innovations, Stilla® aims to make dPCR a lab commodity in all Life Sciences areas: research, therapeutics, and all the "omics". Learn more about Stilla Technologies: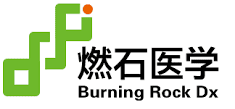 Program Partner
Burning Rock Dx specializes in next-generation sequencing diagnostics solutions for precision medicine in oncology. With the unique capability and experience in global trials, we are looking for partnerships to advance the field of companion diagnostics in order to achieve better patient outcomes.

Program Partner
ANGLE plc is a specialized medical diagnostics company with products in the cancer diagnostics and fetal health markets. ANGLE plc's lead product, the Parsortix cell separation system, captures very rare cells from blood. This includes circulating tumor cells (CTCs) in cancer patient blood – even when there is less than one CTC per billion healthy cells. The resulting liquid biopsy allows investigation of mutations in the patient's cancer, and enables precision medicine. ANGLE plc has launched a product for the research market and has secured CE Mark regulatory approval for the clinical market in Europe. The FDA approval process is underway for the clinical market in the US. See more information at:

Program Partner
Biodesix is a leading data-driven diagnostic solutions company helping answer critical clinical questions faced by physicians, researchers, and biopharmaceutical companies, with a primary focus in lung disease. Our core belief is that no single technology will answer all clinical questions that we encounter. Therefore, we employ multiple technologies and leverage our proprietary artificial intelligence platform to discover innovative diagnostic tests for clinical use. Our technology agnostic approach allows for a broader and more holistic understanding of each patient's disease state. Additionally, we provide biopharmaceutical companies with services that include diagnostic research, clinical trial testing, and the discovery, development, and commercialization of companion diagnostics.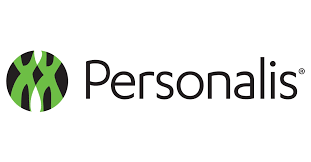 Program Partner
Personalis, Inc. is a growing cancer genomics company transforming the development of next-generation therapies by providing more comprehensive molecular data about each patient's cancer and immune response. The company's NeXT™ Platform is designed to adapt to the complex and evolving understanding of cancer, providing its biopharmaceutical customers with information on all of the approximately 20,000 human genes, together with the immune system, from a single tissue sample. The Personalis Clinical Laboratory is GxP aligned as well as CLIA'88-certified and CAP-accredited. For more information, please visit:
www.personalis.com and follow Personalis on Twitter (@PersonalisInc).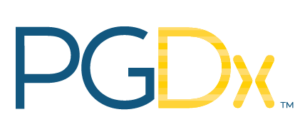 Panel Partner
Diagnostic certainty for every patient is a critical first step in the fight against cancer. Agilent's Dako pathology solutions are designed to help hospitals and pathology laboratories around the world make fast and accurate diagnoses. This enables the most effective treatment decisions for cancer patients, ultimately improving patient care and enhancing survival rates.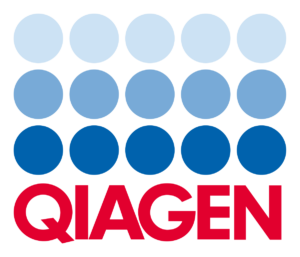 Panel Partner
QIAGEN serves more than 500,000 customers around the globe, all seeking answers from the building blocks of life – DNA, RNA and proteins. We deliver Sample to Insight solutions for molecular testing, propelling our customers from start to finish to unlock new insights. This is how we make improvements in life possible.