The World Clinical Biomarkers and CDx Summit is back! Gathering 600+key stakeholders across biomarker, translational, clinical, regulatory and commercial functions to tackle end-to-end challenges and deliver game-changing drug-Dx products to market.
See the 3-tracked, 2 day agenda and 65+ expert speaker faculty here.
Join us for the Digital 5th Annual Liquid Biopsies for Precision Oncology Summit!

Improving Clinical Applications of Liquid Biopsies
Following a surge in liquid biopsy technical advancements, and two exciting FDA approvals in August, the 5th Annual Liquid Biopsy for Precision Oncology Summit is back and taking to the digital stage to keep you updated with the recent innovations in this fast growing field.
With the need to demonstrate the clinical utility of testing at an all-time high, we will unite with pharma, biotechs and research institutes to address analytical, sensitivity, selectivity and market access barriers to accelerate wider adoption from testing to clinical practice.
A crucial date in industry leaders' calendar, this three-day meeting is your definitive platform designed to enable detection, diagnosis and monitoring of cancer, positioning LBx techniques and related therapeutics to achieve their clinical and commercial potential.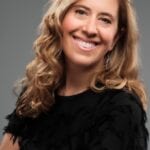 Executive Director
BloodPAC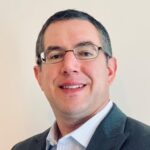 Senior Director, Pharmacodiagnostics & Precision Medicine
Bristol-Myers Squibb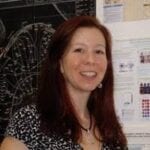 Executive Director, Translational Molecular Biomarkers and Diagnostics
Merck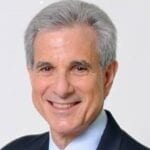 Head, Biomarker Development Program Attending Physician Department of Medicine
Memorial Sloan Kettering Cancer Center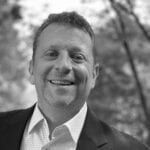 Vice President of Global Regulatory Affairs for Oncology
Merck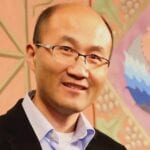 Branch Chief
U.S Food & Drug Administration
How Are We Advancing Your Delivery of Precision Therapeutics in 2021?
Bringing together leading experts, practitioners and technical decision makers, this is your opportunity to hear how fluid based biodetection is improving for all circulating biomarkers, including CTCs, ctDNA, cfmiRNA and exosomes.
Joined by the likes of the FDA, Pfizer, BMS, National Cancer Institute and MSKCC, you can gain insights from world-renowned experts on the significant progress being made to escalate the translation of liquid biopsies into clinical programs.
With collaborations crucial to furthering the promise of precision medicine, this community meeting is built to support a whole host of ways you can maintain those touchpoints with like-minded leaders. Utilize the 5+ hours of dedicated networking to share, seek inspirations and best practice from your fellow colleagues to address pipeline challenges.
If you have interest in the application of fluid-based biomarkers and diagnostics to improve the speed of delivery, safety and precision of therapies reaching patients in need, this meeting is designed with you in mind.
For tangible insights you can use to create robust clinical strategies, streamline your workflows, and maximize patient access to your pipeline portfolio, look no further than the digital 5th Liquid Biopsy for Precision Oncology Summit!
What's more, it's free to attend for drug developers. What's not to love?
Don't take our word for it! Here's what past attendees had to say!
"I gained a lot of insight for how we are all working together to ensure proper clinical standards and what others are currently doing to make great strides in this" – Ionis Pharmaceuticals
"Convivial atmosphere conducive of valuable discussions and exchanges to promote further the development, the clinical use and actual deployment of liquid biopsies" – Pfizer
"It reinforced my understanding of liquid biopsy, and opened up new avenues of thought" – Roche